New White Paper: Analysis - Developing Effective Front-line Managers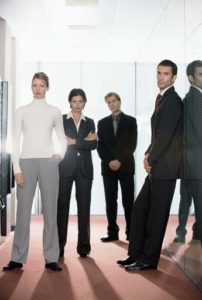 Effective human capital management (HCM) strategies include an emphasis on developing effective front-line managers who are critical to your business. They manage and supervise field-level or customer-facing employees – your most critical asset in delivering value to your customers. Yet front-line managers often don't have access to adequate tools and information necessary to support their direct reports, are overburdened by too much administrative work, have too wide a span of control, and are not empowered to incentivize and motivate their employees or team members.
A proper foundation for resourcing front-line managers begins with ready access to data on their employees and automated processes for routine, transactional, and administrative tasks. Easily accessing time and attendance, performance evaluation, and pay history data, for example, provides front-line managers with the much needed comprehensive view of their employees to monitor, coach, and make informed decisions. In addition, smart automation of compliance and administrative processes can free up managers to actually spend more time engaging with and developing their direct reports, driving the entire organization to greater success overall.
For further insights on developing effective front-line managers, click here to view our most recent white paper on the topic, courtesy of the Workforce Institute at Kronos.
To learn more about how cloud-based human capital management technology can streamline your company's payroll and HR functions, don't hesitate to contact one of our PayNorthwest specialist toll-free at +1.866.729.6920.