Have Salaried Employees and Don't Need Workforce Management Tools? Think Again!
From our partners at Kronos
Ensuring the efficiency of your business means that you understand how to optimize your entire workforce, whether hourly or salaried. Here are three tips on how to leverage workforce management to drive an enhanced organizational effectiveness strategy for your organization:
Minimize Labor Compliance Risk
The management of FLSA, FMLA, and ACA regulatory guidelines applies to the entire workforce. Creating and sustaining a culture of compliance, accountability, and record keeping is vital for all organizations, big or small.
Companies need tools that provide average hours worked for full-time, part-time, hourly, and salaried workers, providing a holistic view of hours worked for all employees.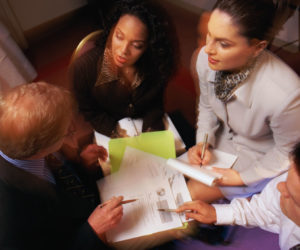 Manage Accrual Liability Costs
Today, most organizations track hourly employees' benefit data such as vacation time and sick time. Yet they are much less disciplined when tracking their salaried workforce. Organizations should also look to maintain accurate salaried time-off data.
Workforce management solutions provide an ideal way to manage time-off requests and separation policies, including accrual payoffs. Providing accurate information for liability and financial reporting curbs unnecessary costs.
Manage Labor Costs
With a globally dispersed workforce, organizations must optimize their workforce management strategy to balance labor costs, productivity, and compliance risk. Labor represents your largest expense, so it needs to be carefully planned for and managed. Configurable pay rules, including overtime and schedules as well as accruals and attendance insight, give you the flexibility you need to manage both your hourly and salaried staff.
The right workforce management solution can give your organization the tools it needs to allocate skilled resources to meet short-term and long-term strategies.
Workforce management solutions can help organizations control labor costs, minimize compliance risks, and maximize productivity of their entire workforce, both salaried and hourly. Questions? Please contact a PayNorthwest specialist toll-free at +1.866.729.6920.