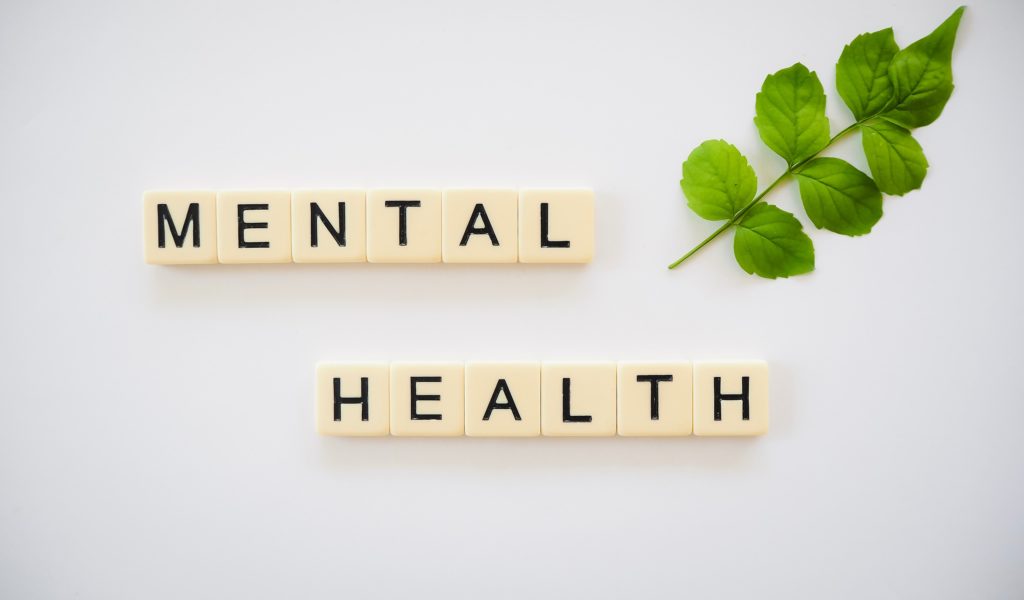 In recent weeks, I've been heartbroken by the untimely passing of individuals facing mental health challenges, including country superstar Naomi Judd, student athlete Lauren Bernett, and many others.
Those tragedies graced the headlines, but there are many struggling with mental health – and they're our friends, family, and coworkers.
Nearly one in five adults in the United States will have a diagnosable mental health condition in any given year. We talk about mental health more today, but the stigma still exists, and the workplace is one area where that can feel extra heavy.
This is a topic that's close to my heart all year. However, I wanted to spend some time during Mental Health Awareness Month, adding to the conversation on how we can collectively become more aware and act.
We can all help break the stigma and check in on each other, and ourselves. I'm of the firm belief that increasing awareness might encourage someone out there to change course and get the care they need.
Even if it's just that one person, that means everything.
Thinking back over the last several years, it's staggering how much I've seen the conversation around employees' mental health evolve, largely due to the pandemic. That doesn't just include discussions of the signs and symptoms themselves, but a recognition of how mental health affects other areas as well.
For example: According to Forbes, when employees are healthy and engaged, they are more likely to be productive and have a positive impact. If employers make employee mental health a priority, we can play a vital role in creating an environment where people can bring their best selves to work.
I know that every individual we work with is dealing with their own struggles, large or small, and we should all be cognizant of that, while assisting in each coworker's situation.
When it comes to helping, there are several proactive tools companies can employ:
Ensure you are sending out clear messaging around how employees can take advantage of Employee Assistance Programs (EAP), which are offered by most workplaces. By reminding employees about your EAP and other mental health benefits, it informs and reminds them of the support available. It also indicates that using these mental health resources is supported by the company, such as getting a referral to see a counselor.
The workplace should be an environment in which a healthy work-life balance and taking time off are promoted, and where employees feel safe enough to talk about mental health like they would talk about having a cold.
General awareness of these needs and team-building events around them are a great place to start. For example, this month PayNW is hosting guided meditations each week. I encourage companies to make the topic of mental health less taboo. By scheduling stress-relief activities, conducting meaningful conversations and highlighting benefits, we allow employees to feel safe and heard.
According to Mental Health America, less than 50% of employees are aware of the mental health benefits their company offers. If you're struggling, or know someone who might be, it's important to look over company offerings and use them like you would any other benefit.
Should you have any questions about your employer's EAP services, talk to an HR representative. If you're concerned about privacy, there's no need to worry. Nothing is more important to EAP teams than confidentiality, and these programs have strict systems in place to protect that right.
With the sensitive nature of this subject, we're all playing a bit of catch-up on the mental health front. It's been a personal mission of mine to ensure PayNW is doing all it can to support and educate our team. Every time I see a headline or hear a personal story, I want to do better, and you should too.
With the tools and knowledge we've all gained, let's join forces to put any remaining stigma around mental health behind us. Let's move forward toward a new, more understanding workplace and society. A healthier one.
When better to start than right now?
—
For more information on mental health and topics surrounding mental health, visit Mental Health America. If you are struggling with suicidal thoughts or know someone who is struggling, please contact the National Suicide Prevention Lifeline at 800-273-8255.
PayNW is the premier provider of a unified cloud-based human capital management platform for mid-size to growing businesses. Our client services team is ready to assist you via email or by calling us at 866-729-6920.