Posted By PayNW June 11, 2019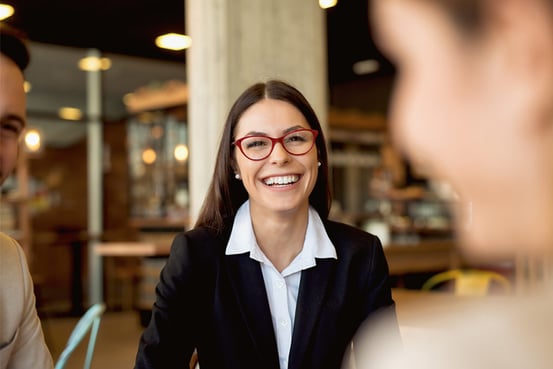 Are you an HR superhero? Successful HR managers perform important, high-value duties for their organization. Creating clear, fair policies, building company culture, and recruiting, developing and retaining top talent drive organizations to better results and make top HR managers crucial in the fight for company success.
Unfortunately, the demands of regulatory compliance can act as kryptonite that diminishes the strength of even the best HR pros and distracts from the major battles they are there to fight. And even the most casual observer recognizes that the compliance burden for HR continues to grow as cities and states get in the act of generating new HR and wage and hour compliance requirements.
HR managers need what every superhero needs – a trusty sidekick. And when it comes to battling HR compliance, a robust Human Capital Management (HCM) system is an HR superhero's most valuable sidekick.
Two increasingly complex areas of HR compliance that benefit greatly from the assistance of an HCM system are Leaves of Absence (and the underlying and overlapping types of leave across jurisdictions) and Compensation and Pay Equity.
RISE ABOVE THE LEAVE-MANAGEMENT MORASS
Types of leave have proliferated in recent years. As a baseline set of governing rules, employers have long had the FMLA and the Americans with Disabilities Act. Now, cities and states are getting into the act: Mandatory sick (New Jersey, Michigan, Washington, Seattle) and safe leave (New York City) has arrived. In 2019 Washington enacted statewide Paid Family and Medical Leave. And of course, many employers already have their own PTO/vacation, bereavement, military duty, voting, and other time-off policies. It's a lot to keep track of!
If you are an employer in multiple states or cities or have multiple job classifications with different eligibility requirements, the task of managing overlapping – and at times conflicting – leave rules can be daunting. While no system takes the place of professional HR expertise (and superpowers), a robust and smartly configured system can do the heavy lifting for HR managers in terms of tracking, managing, documenting and approving leave in organizations.
Top cloud HCM systems like PayNW have specific Leave Management tools that help minimize compliance risk, increase visibility to all parties, apply rules fairly across your workforce, and help HR managers remain productive in what otherwise would be a leave-management morass.
DEMONSTRATE EQUITABLE COMPENSATION ACROSS YOUR ORGANIZATION
Another emerging area of compliance, and one that promises to gain more scrutiny in the coming years is Pay Equity. Washington State's Equal Pay and Opportunities Act is an example of this type of legislation at the state level. As this type of legislation moves forward, compensation across your organization will need to be visible to more people and you are going to need to demonstrate that compensation and pay grades are set for individual workers without bias. A compensation management solution and solid reporting tools are necessary to ensure and demonstrate that pay grades are equitably applied, adhered to and documented.
Recently, a federal judge reinstated the EEO-1 form's pay-data reporting provisions. Please consult your employment law advisor regarding this specific provision, but the handwriting is on the wall – having access to and analytics on pay data will be essential in the coming years.
HCM systems are every HR superhero's favorite sidekick. Proper management of increasingly complex and varied types of leave, and new scrutiny regarding pay equity issues require modern, robust HR systems.
The promise of the best of these systems is that HR managers can leverage them in order to focus on the more important battles of fighting for talent and company success.