The Difference Makers series highlights PayNW clients who are going above and beyond in creating diverse, inclusive, and equitable workplaces. In this edition, we highlight Northwest Immigrant Rights Project. Consider applying the ideas highlighted here to your own organization!
DEI at Northwest Immigrant Rights Project
In 1984, Northwest Immigrant Rights Project began in response to an emergency. Hundreds of thousands of Central Americans were fleeing the political repression and violence of civil wars to seek safety and asylum in the United States.
Inspired by the NWIRP mission to promote justice by defending and advancing the rights of immigrants through direct legal services, systemic advocacy, and community education, we reached out to Deputy Director Malou Chavez better understand how they approach DEI within their own organization and beyond.
What Diversity, Equity and Inclusion Means at NWIRP
At Northwest Immigrant Rights Project, DEI is core to their mission, vision and values. Here's how Malou Chavez defines what DEI means to them at the employee level.
"It's accepting who we are and our experiences. When we're looking for new staff, we look at lived experience, in addition to skill that they would bring to the role. For us, recognizing the different experiences everyone brings to working at NWIRP; a lot of our staff comes from backgrounds that are similar to the client communities that we serve. We look at not just the immigrant experience, but the representation. We are very intentional hiring people who are multilingual or bilingual to ensure that we are serving communities. For example, our clients come from over 150 countries and speak over 60 languages. At NWIRP we speak collectively over 22 languages, so it's something that we value. We also understand that the immigrant experience is not the same for everyone."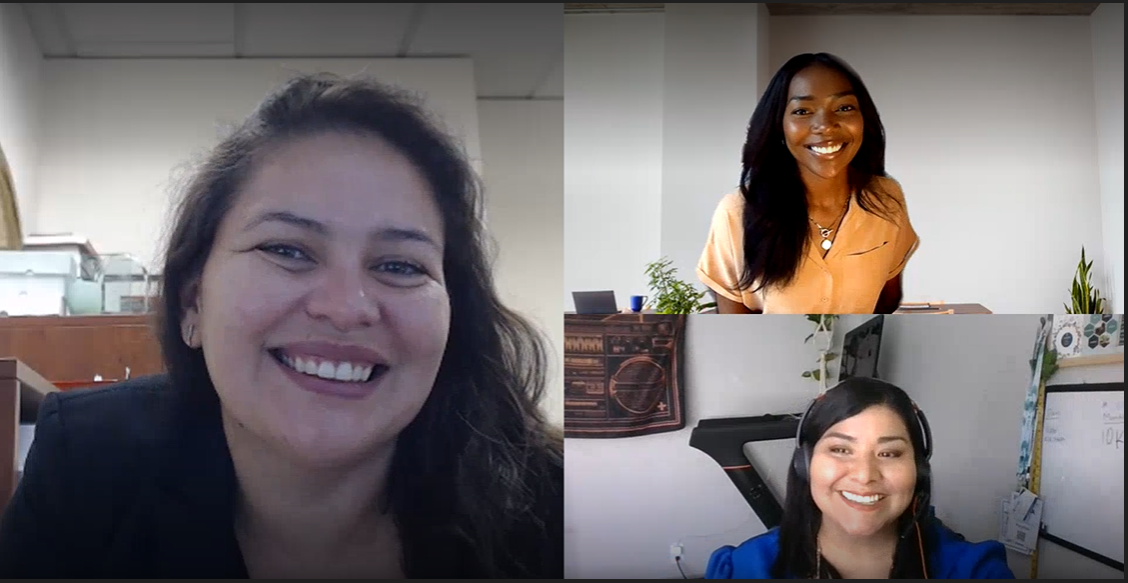 Advocating for DEI in the Workplace
NWIRP is proactive in surveying employees and soliciting feedback, and it's clear that acquiring this feedback and using it to further the company's diversity and inclusion is key to the success of the organization.
According to Malou, "We have received feedback that we should hire more black attorneys and black staff, and that's the goal. One way is our pipeline; when we get interns and continue the relationship. Another example is, there is a thing called legal fellowships, and not just the black community representation but the indigenous community representation. We were intentional around fellows' work with these 2 particular communities. Fortunately, we were awarded those fellowships, so we have 2 incoming staff attorneys who are going to be work with the black community and indigenous community. Staff are very vocal and we appreciate it and keep open communication."
Continuous learning is a part of their DNA.
"I think that's going to be our next plan to make sure we go back and review what we learn, and address situations or plans which haven't been addressed."
The focus on diversity, equity and inclusion being core to the mission and values of a business inspires us here at PayNW, to always look at how we can be making a difference, inside or outside our organization.
For more information on how Northwest Immigrant Rights Project is practicing DEI, or for other DEI best practices, contact us today.
Or, for more information on things such as EEO Reporting and Data Collection, see our blog.
Before you go, consider donating to or volunteering with Northwest Immigrant Rights Project.