Leverage Your Data to Identify Patterns
Proactively identify and address gaps in pay equity to protect your organization from potential litigation and engage your employees by displaying your commitment to equitable compensation.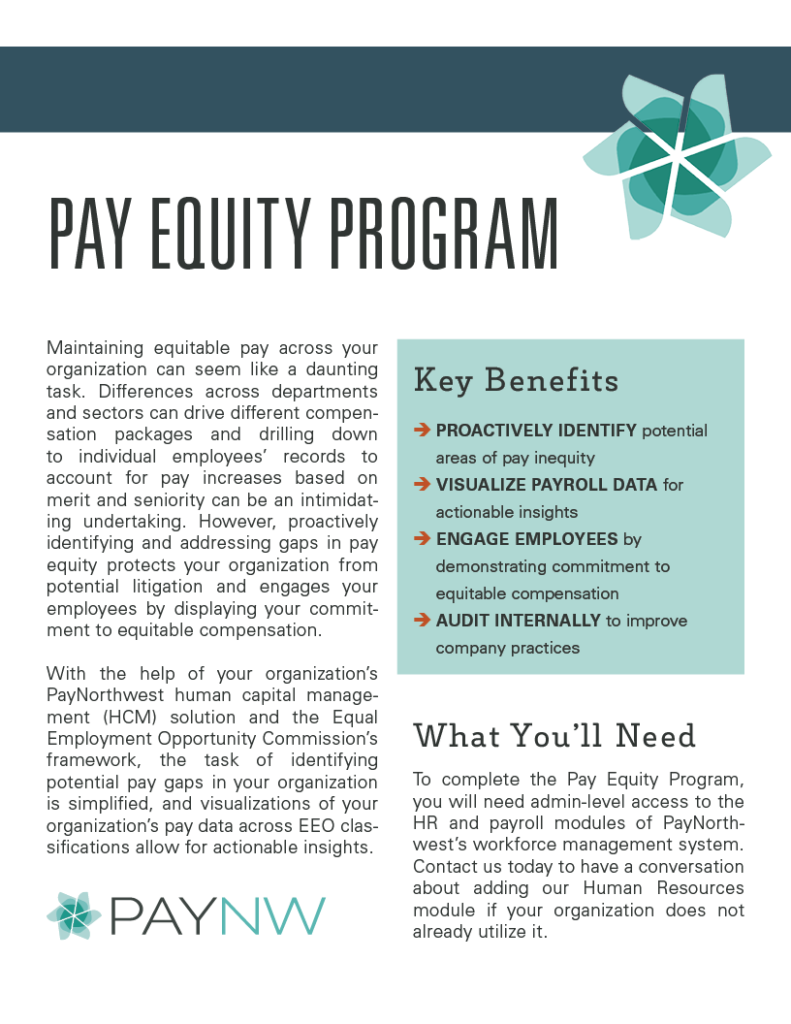 Our Commitment to Diversity, Equity, and Inclusion
PayNW is committed to hiring and employment practices that foster a workplace free of racism or discrimination of any kind. We embrace diversity, equity, and inclusion as fundamental to our company's culture and critical for delivering successful outcomes for our clients. We are a company that serves employers, and we have a responsibility to create and model a just workplace and an opportunity to influence other businesses and partners to do the same.
We will occasionally fall short of our full ambitions around diversity, equity and inclusion. When that happens, we are committed to creating an environment of trust and engagement for our employees to help our company more fully live out these ideals.
About PayNW
As the largest privately owned human capital management provider in the Pacific Northwest, PayNW serves mid-sized and growing businesses. Since 2007, we've served more than 1,000 clients across North America. From the beginning, we have sought to be "the third way" – more capable than the small local payroll service provider, more caring than the big box national providers. We combine deep expertise in our platform with the ability to listen and understand your unique requirements and circumstances.