See How Our HCM Solution Can Help Your Cannabis Business
Operating a business in the cannabis industry can be difficult and it takes the right HCM partner, one that understands the space, in order to achieve true success. We know the strict guidelines impacting the
financial operations of your business, and we are ready to assist.
With PayNW, businesses can prioritize compliance with evolving regulations, support their employees, and access traditional banking
services with payroll and HR solutions for cannabis and marijuana-related businesses.
Fill out the form today, and learn more about the HCM platform that can transform your cannabis business.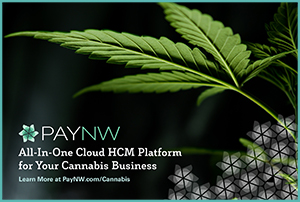 Download Our Cannabis HCM Guide